Databases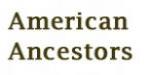 The North Kingstown Free Library has aquired an institutional membership to the New England Historic Genealogical Society. This comes with access to their databases at AmercanAncestors.org. Commonly used resources such as the NEGHS Register, RI Roots, and Arnold's Vital Statistics are included in this database.
This Database can only be accessed in the Library*.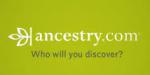 Ancestry from the Library Please use Firefox. Discover your unique family history! This resource includes billions of records from around the world, including U.S., U.K., and Canadian census and vital records, immigration and passport records, periodicals and books, photos, and more.
Ancestry can no longer be accessed from home.