Buying and Eating Local in Rhode Island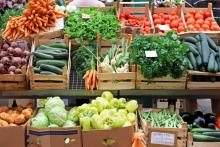 Why does the smallest state have more local goods to offer its residents than most larger states?
Learn about the health benefits of purchasing locally grown and produced food products, where to buy them and delve into the incredible variety of foods and other items that are produced right here in Rhode Island. Led by Kathy Tonelli of Your Way to Health RI. Space is limited; registration required.