Teens
North Kingstown Free Library Teens
Books, movies, programs and more for the teens of North Kingstown.
Teen Book Awards 2015
Information about the Rhode Island Teen Book Awards, including this years nominations and previous winners.
Online Tutor
Homework Help RI provides online tutors to for all subjects and grade levels.
New Books
A list of new Young Adult books that the library has received.
Catalog
Connect to the Ocean State Libraries catalog to search for all the materials you need.
Programs
Check out some of the upcoming programs at the library.
College Info
Links to help you make those tough decisions about college.
YA Books in Series
Young Adult books categorized in series and sequels.
NoveList
A powerful tool that helps you find what book you want to read next.
Hours & Contacts
M - Th: 9:00am - 8:30pm
F - Sa: 9:00am - 5:00pm
100 Boone Street
North Kingstown, RI
02852
(401) 294-3306
Directions
Newsletter & BookLetters
Contacts list
Connect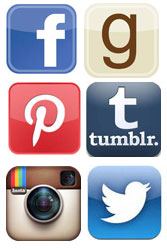 Search this Site
Custom Search