Growing and Enjoying Herbs: Friday, June 22nd at 10:00 am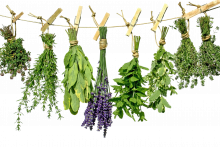 Herbs: what to grow, where to grow and how do I use them?
Join Deb Brodie, URI Master Gardner, to learn the answers to these questions and about the practical use of herbs in cooking and preserving. Deb will also speak on how to attract pollinators by growing herbs and there will be a "show and smell" demo with several common herbs. Registration preferred.