Ancestry available from home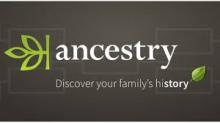 Ancestry from Home, Please use Firefox. Ancestry, normally only available inside the library, is now available from home with a valid North Kingstown Library card and acompanying pin. You will be directed to the Ocean State Library catalog login. After you enter your credentials, you will be redirected to Ancestry.com.
Ancestry from inside the Library.