Programs
Tuesday, June 30, 2015 - 2:00pm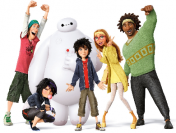 A special bond develops between plus-sized inflatable robot Baymax and prodigy Hiro Hamada, when they team up with a group of friends to form a band of high-tech heroes. (PG 102 minutes) This movie is great for the whole family. Refreshments will be provided. Registration begins June 1st.
Tuesday, June 30, 2015 - 6:30pm
Starting June 30th and running through July, the library will be hosting a Teen Tuesday night each week, where we provide snacks (sometimes pizza), crafts and sometimes movies! This first night there will be board games, origami for crafting, and snacks for any teens who feel like stopping in.
Teen Tuesday Movie Nights: July 7th & 28th
Teen Tuesday Craft Nights: July 14th & 21st
Monday, July 6, 2015 - 6:00pm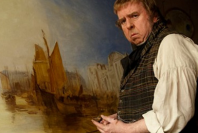 The latter part of the life of English painter J.M.W. Turner (1775-1851) is depicted in this lush film in which the cinematography and landscape echo his paintings. Starring Timothy Spall, Paul Jesson and Dorothy Atkinson. 2014, R, 149 min.