Databases
Easy to search database of topics and research materials for Kids!
Middle Search Plus provides full text for more than 140 popular, middle school magazines. All full text articles included in the database are assigned a reading level indicator (Lexiles). Full text is also available for thousands of biographies and historical essays. Middle Search Plus also contains 84,774 biographies, 105,786 primary source documents, and a School Image Collection of photos, maps and flags
Searchasaurus (for elementary and middle school students) is a colorful, easy-to-use search interface for elementary and middle school students. Searchasaurus provides access to magazine articles, pictures, encyclopedias, and a dictionary through an animated interface with a dinosaur theme that encourages students to enhance and develop basic search methodologies. Lexile limiters allow searchers to specify the reading level of materials retrieved. Included is the Encyclopedia of Animals.
Hours & Contacts
M - Th: 9:00am - 8:30pm
F - Sa: 9:00am - 5:00pm
Sun: 1:00pm - 5:00pm
100 Boone Street
North Kingstown, RI
02852
(401) 294-3306
Directions
Newsletter & BookLetters
Contacts list
By Subject
View all Databases
Connect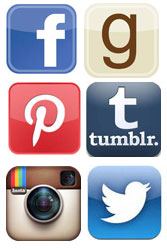 Search this Site
Custom Search